Through HCLA's Affinity Programs,
HCLA members receive special discounts on products and services from our carefully chosen set of Affinity Partners.
---

American College of Education - Offering Half-Price Tuition for RN to MSN Program
In an effort to meet the demand for graduate-level nurses, American College of Education, one of the nation's leading online universities for graduate-level degrees in education is offering half-price tuition for RN to MSN students in the August 19, 2019 term.
Select students that fully meet the scholarship eligibility requirements will receive a scholarship covering half of the program tuition costs for the duration of the program.* As long as they continue to meet the scholarship terms, stay continuously enrolled in the program, and maintain good academic standing, they will only be responsible for program fees and half of the program tuition costs.
The accelerated program allows students to turn their RN into an MSN while also earning a bachelor's degree on the way to their master's. Designed to help students excel in evidence-based decision making, informatics, global perspectives and innovative thinking, this program prepares graduates to serve in educational or administrative roles in nursing.
The online courses allow flexibility for students to study on their schedule while planning their coursework around their life. Students also work closely with faculty and a qualified preceptor in their local area to complete a unique practice experience that allows them to meet individual learning goals and program outcomes.
To learn more, contact janet.miller@ace.edu or 844.823.0651 for full details.
---




Are you in need of a Louisiana based and DHH complaint background screening program? Would you like to compare your current process with a program recommended by DHH?
Global Data Fusion provides access to Louisiana State Police background checks (LACCH) as required by LA R.S. 40:1203.1 et seq., a myriad of other screening products and always provides superior client support. They return results several times a day which allows your organization to hire the best applicants faster. And don't forget, as an Affinity Program Partner, there is no contract, no sign up fee and they provide an HCLA member discount!
When contacting Global Data Fusion, be sure to mention that you are a member of HCLA for a free consultation and discount. You can contact Kim Bennett at (337) 205-3007 Ext. 5 or visit their website https://globaldatafusion.com.
---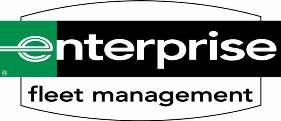 Enterprise Fleet Management
Members Can Receive Up To 15% Savings In Transportation Expenses
To learn more, contact:
Jay delaHoussaye
p. 504-779-3321
e. jay.delahoussaye@efleets.com
---


Why CHAP? Because for 50 years, we have offered home and community-based health care accreditation — and only home and community-based health care accreditation — for businesses like yours.
What makes CHAP the best partner for you?
Our accreditation process is remarkably better and faster. Our standards are straightforward, relevant, practical and easy to apply. Our tools give you immediate access to what you need.
We help you achieve better business performance. Our standards lead to better quality care. We'll help you integrate them into your business so you can focus on providing the best care to the patients and families you serve.
We give you the clarity to navigate the future. CHAP sets the bar for community health accreditation. We can help you anticipate and respond to what's next in health care, including new and emerging models of care, regulations and mandates.

50% off CHAP Accreditation application ($400 savings). Contact HCLA for Discount Code. Contact Customerservice@chapinc.org if you have any questions.